Wisdom
Saint Anthony of Padua
Actions speak louder than words, let your words teach and your actions speak. (1195-1291), the scholar and preacher, is affectionately known as the patron saint of lost objects. A major contemplative thinker, when called upon he eloquently translated complex theological issues into understandable and practical lessons for ordinary people, still meaningful today. As a gifted speaker, he seemed divinely inspired and attracted crowds universally. Legend contends even the fish loved to listen, perhaps explaining why fisherman also claim him as their patron saint.
His recovery of lost objects originates with another miracle, where, as legend recounts, Saint Anthony prayed for the return of an important book containing his personal notes which was stolen by a novice.
The novice crossed a river where a disturbing apparition commanded him to return the book to Saint Anthony . For those who require contemplation, wisdom or the gift of speech, Saint Anthony's virtues and words offer example.
Front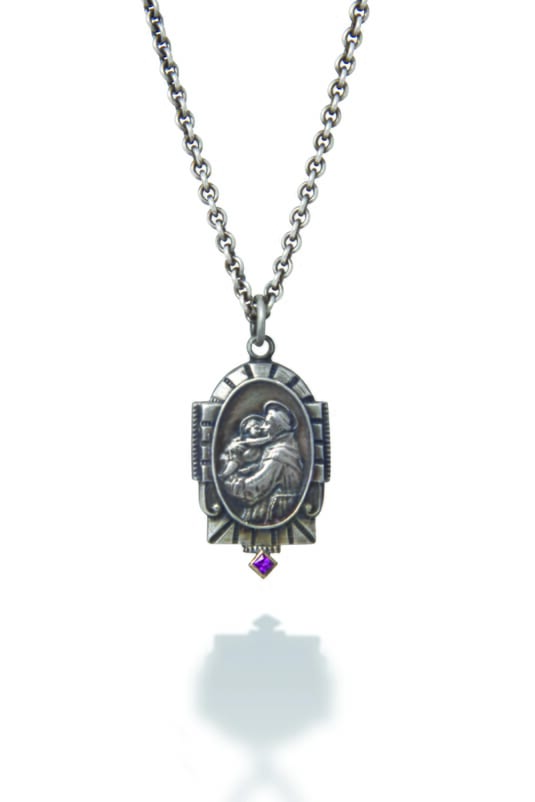 Back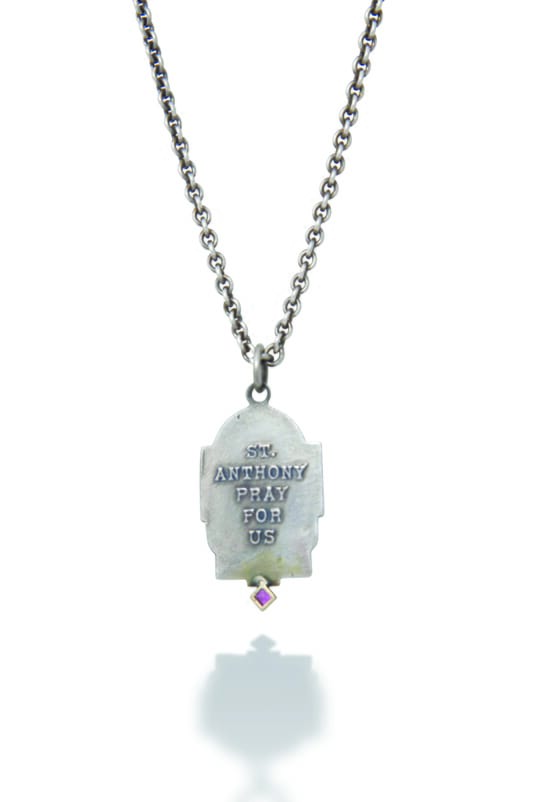 Description:
Sterling silver deco medallion with 14K bezel holding a ruby. 5/8' x 1 1/8". Neck Options: 16" Sterling bead and link chain.
Additional Information:
| | |
| --- | --- |
| Collection: | Sanctus |
| Virtue: | Wisdom |
| Patronage: | Lost Things |
| Feast Day: | June 13 |
| Social Cause: | Scholarship Fund |
Front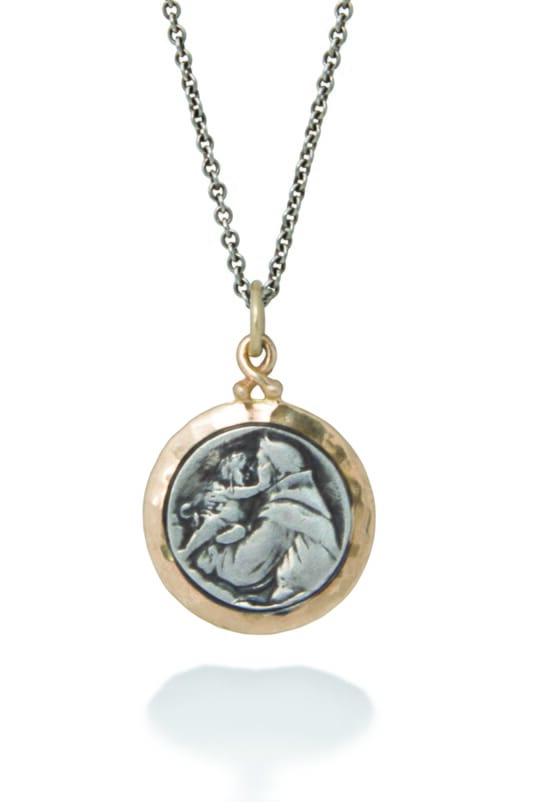 Back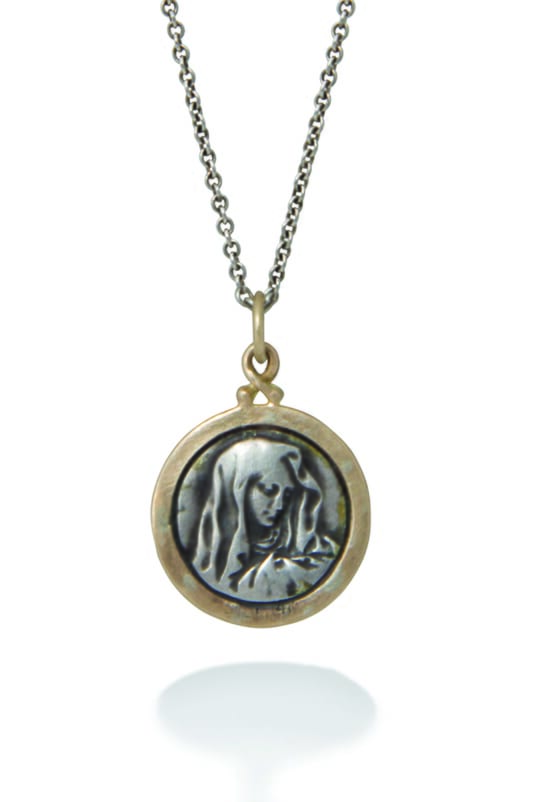 Description:
Hand finished 14k pink gold frame & sterling silver virtue medallion measuring 3/4" diameter. St. Anthony with a ruby is available in two-toned all sterling silver with a 14 karat gold bezel or all 14 karat gold. Neck Options: 18" Silk twisted cord (3 mm) with 14K clasps, 18" 2.0 14K pink gold chain, black garnet beaded drape chain.
Additional Information:
| | |
| --- | --- |
| Collection: | Sanctus |
| Virtue: | Wisdom |
| Patronage: | Lost Things |
| Feast Day: | June 13 |
| Social Cause: | Scholarship Fund |