Safekeeping
Saint Bernard of Menthon
Saint Bernard's legacy, as the patron saint of mountaineers, skiers and travelers survives in both the specially trained dog breed named after him and the Alpine monastery and hospice he established in 962 to protect travelers in pilgrimage crossing the treacherous 8,000 ft. Alpine passes. While of noble background, Saint Bernard became a priest and converted many in the Alps through preaching the gospel for 42 years while working many miracles. For over a century, these hospices, under the care of the Augustine monks and their dogs, offered hospitality and heroic rescue in dangerous mountainous conditions to the travelers of Great and Little Saint Bernard passes.
According to the Smithsonian, in just two hundred years of the hospice history, about 2,000 people, from lost children to Napoleon's soldiers, were rescued because of the heroic dogs' uncanny sense of direction and resistance to cold.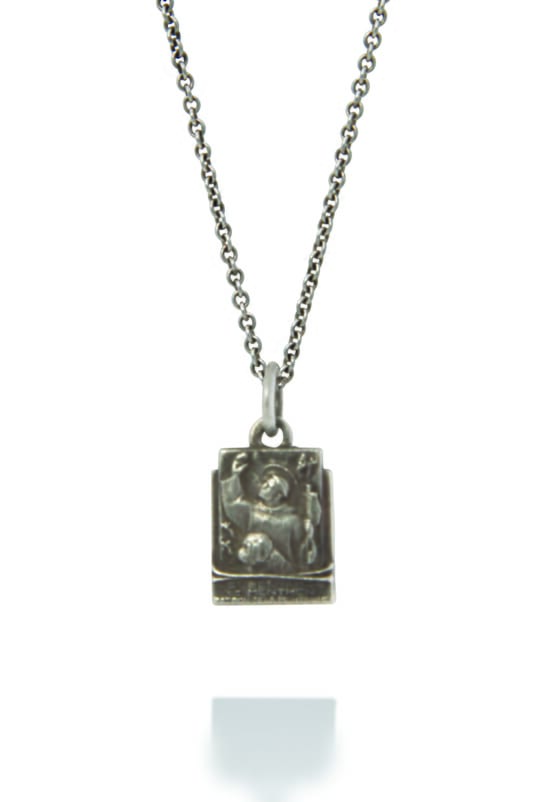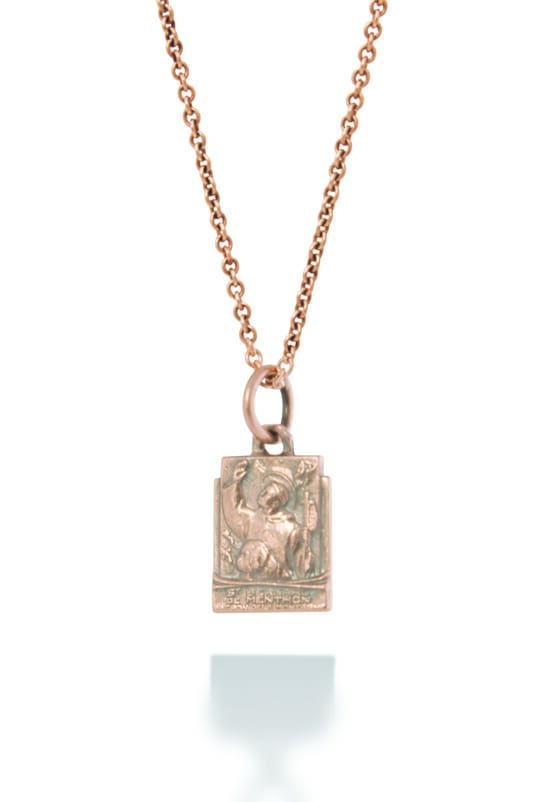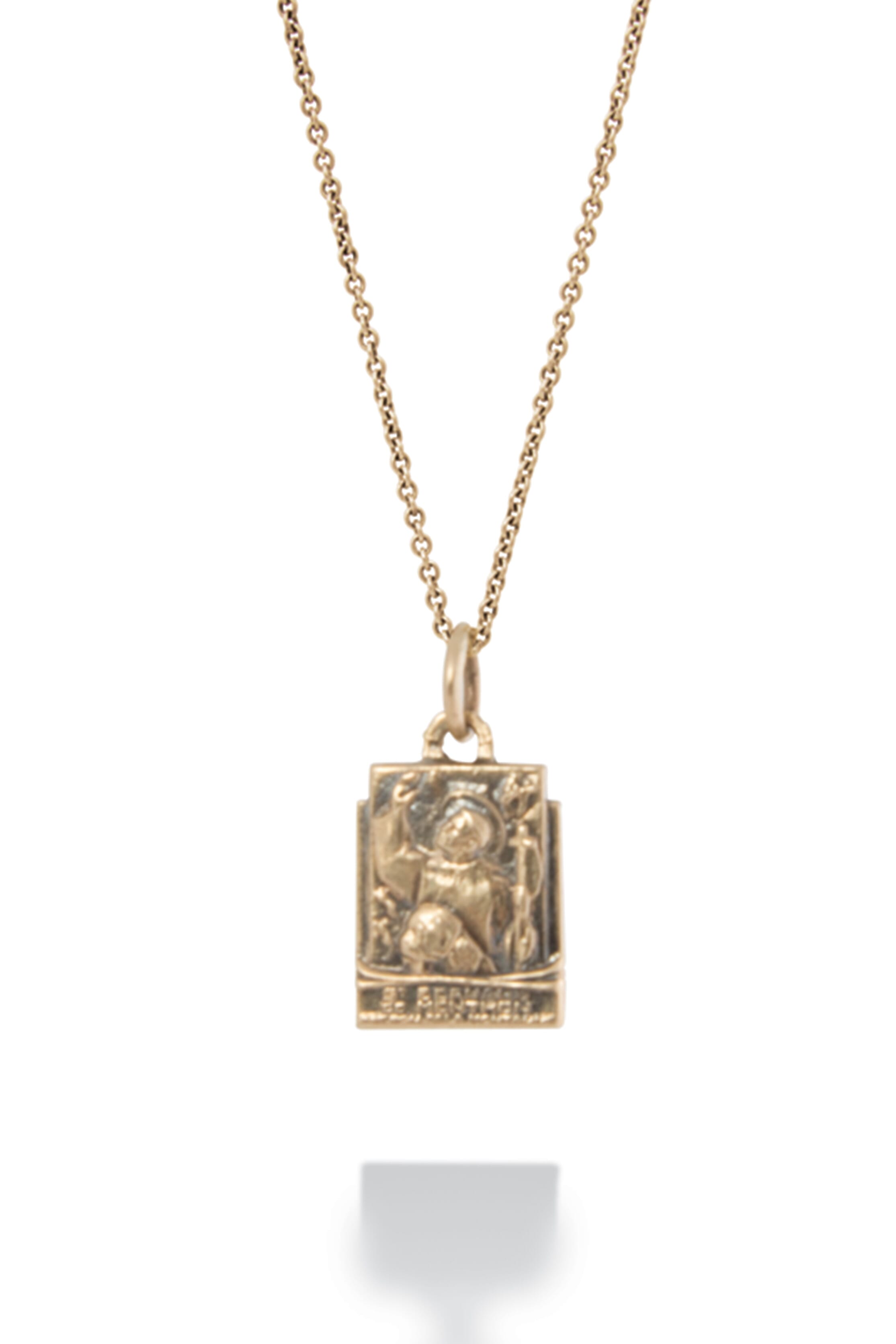 Description:
Hand finished bronze virtue medallion measuring 1" X 1 1/8". Also available in all sterling silver or in all 14 karat gold. Neck Options: 24" rectangular beveled chain.
Additional Information:
| | |
| --- | --- |
| Collection: | Sanctus |
| Virtue: | Safekeeping |
| Patronage: | Skiers & Mountaineers |
| Feast Day: | May 28 |
| Social Cause: | Animal Welfare |