Creativity
Saint Cecelia
Saint Cecelia, the patron of musicians, often glorified in the fine arts and in poetry, is one of the most venerated martyrs of Christian antiquity. As a young noble Roman maiden who lived in the 2nd or 3rd century A.D. she was betrothed to a noble Roman, Valerius, who she converted to Christianity. At her wedding she sang only to God while the musicians played. Because of her faith, she refused to undergo pagan rituals and was sentenced to death yet managed to miraculously survive much of the torture. She converted many others to Christianity before her death. When the Academy of Music was founded at Rome (1584), she was made patroness of the Institute, and today Cecelian societies (musical associations) exist everywhere. In fine art she is often depicted with a musical instrument.
The Sanctus Collection features two Saint Cecelia medals, a Byzantine rendering and an Art Deco image picturing Cecelia with her harp and honoring the creativity in all of us.
Front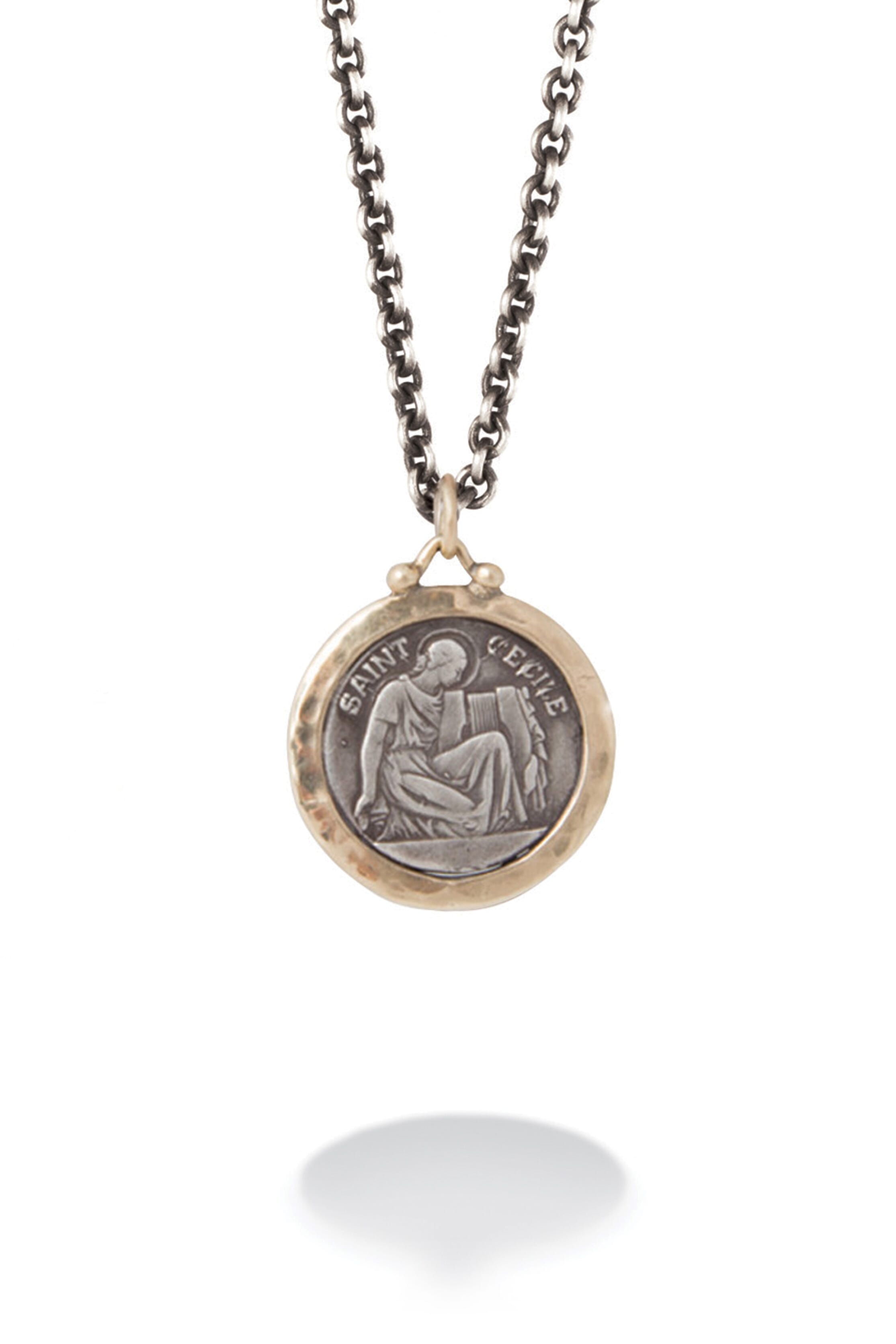 Description:
Hand finished sterling silver virtue medallion framed in 14K gold measuring 7/8" diameter. Saint Cecelia Byzantine available in all sterling silver with a sterling silver frame. Neck Options: 18' 2.0mm 14K chain, 18' 14K handmade textured chain.
Additional Information:
| | |
| --- | --- |
| Collection: | Sanctus |
| Virtue: | Creativity |
| Patronage: | Musicians & Poets |
| Feast Day: | November 22 |
| Social Cause: | Arts Therapy & Education |