Providence
Saint Joseph
Saint Joseph (d. 1st century) Joseph, an older man, worked as a carpenter, assigning him the universal patron of workers celebrated on May 1st. And while of noble lineage he possessed extraordinary compassion, faith, and humility. While betrothed to Mary, she became pregnant and in a dream an angel revealed the truth of Mary's pregnancy. Joseph married Mary immediately and continued to be guided by angles who orchestrated moves to locations where Mary and Jesus would be free of danger, at his own great personal expense. He completely accepted his role as the loving foster father of Jesus and died in the presence of both Mary and Jesus for which he is recognized as the patron the the fathers.
We celebrate Saint Joseph's extraordinary Providence, as the father of Jesus divinely guided, with a strong rare antique medallion found in San Sebastian Spain.
Front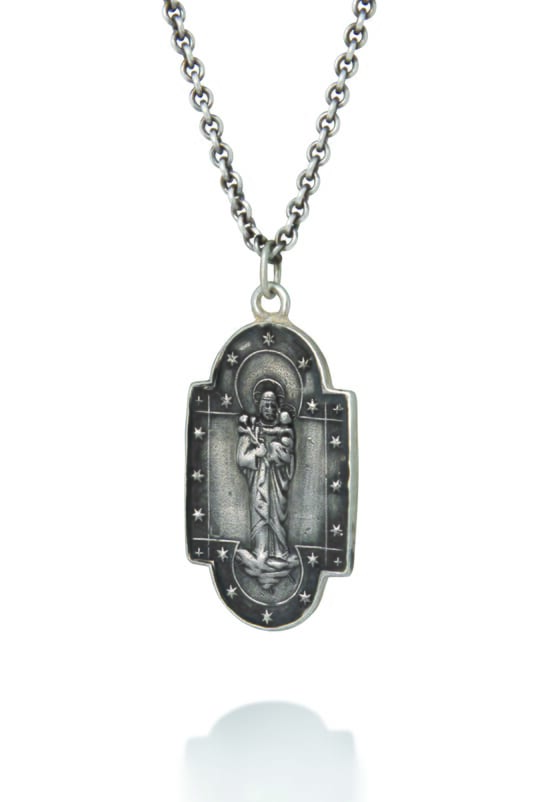 Back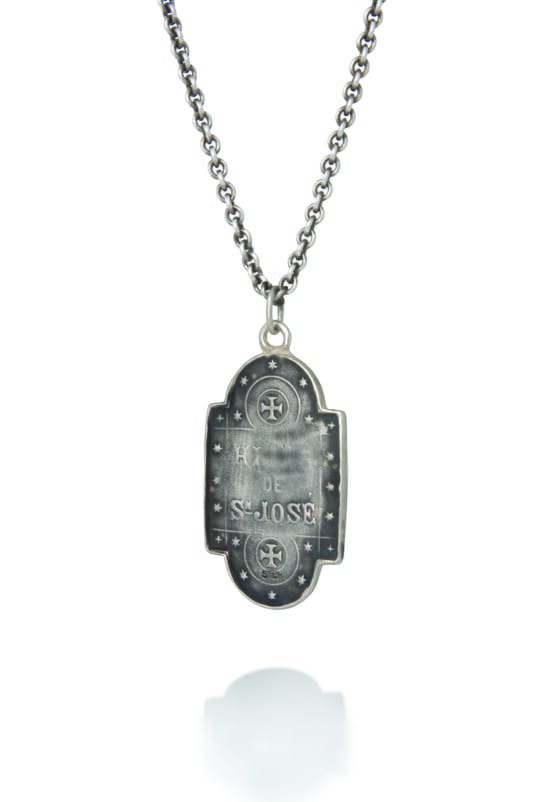 Description:
St. Joseph is available in all sterling silver or all 14 karat gold.
Additional Information:
| | |
| --- | --- |
| Collection: | Sanctus |
| Virtue: | Providence |
| Patronage: | Fathers |
| Feast Day: | March 19, May 1 |
| Social Cause: | Brother Wolf Causes |