Healing
Saint Raphael, the Archangel
Saint Raphael (the medicine of God), an archangel mentioned in Judaism, Christianity and Islam universally symbolizes healing. As only one of the three angels mentioned by name in Scripture, an archangel is a messenger which delivers a message of extreme importance. In the Old Testament Apocryphal book of Tobit, Saint Raphael is the chief of the guarding angels, where he guards the child Tobiah (Tobit's son) with whom he is often pictured as in the Sanctus Collection. The fish used in the cures in the story symbolizes healing and also appears on the medal.
St. Raphael, the Archangel is often associated with guarding the young, protecting against nightmares, mental illness and watching over the pilgrim and traveler based on the lessons in the parable. He serves as the patron saint of the blind, happy meetings, nurses, physicians and travelers.
Front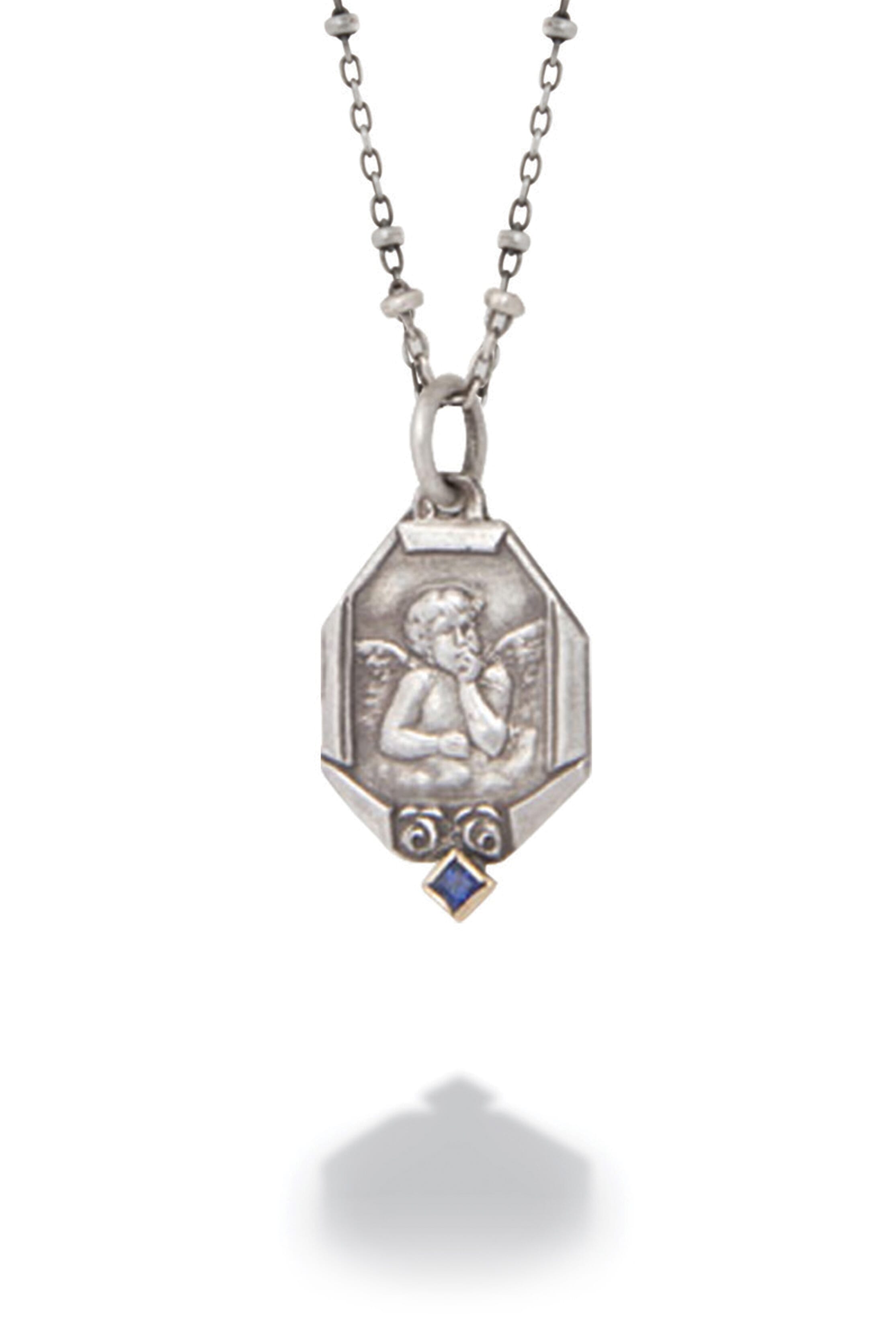 Description:
St. Raphael with a blue sapphire is available in two-toned all sterling silver with a 14 karat gold bezel or all 14 karat gold. Hand finished 14k gold and sterling silver virtue medallion measuring 3/4" diameter.
Additional Information:
Collection:
Sanctus
Virtue:
Healing
Patronage:
Health Care Workers,
Against Nightmares
Feast Day:
September 29
Social Cause:
Doctors Without Borders