Humility
St. Therese
(1873-1897), lived a short but intense life, dying of tuberculosis at the age of 24. For seven years she lived in the Carmelite monastery, a contemplative religious order, at Lisieux, France with her two older sisters. All her energies were spent on perfecting what she called "The Little Way", her way of contemplating God with childlike wonder. A principle reason for her great appeal was her "Little Way" to holiness – her example of achieving sanctity, not through undertaking great deeds, but through personal devotion and dedication and humility.
Pope John Paul II made her a Doctor of the Church (one of only three women) and canonized her in a relatively short time after her death. She always loved flowers, and promised to spend her heaven doing good on earth by letting "fall a shower of roses" – miracles – after her death. She is the patron saint of missionaries and AIDS sufferers.
Front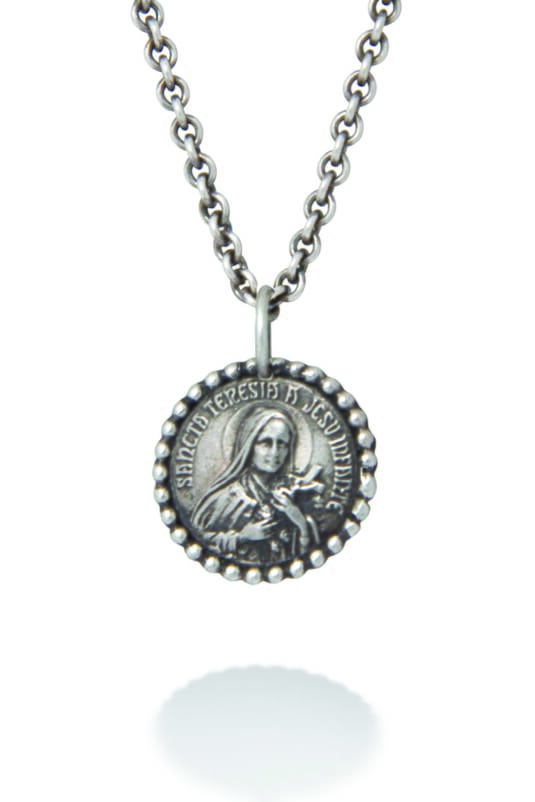 Back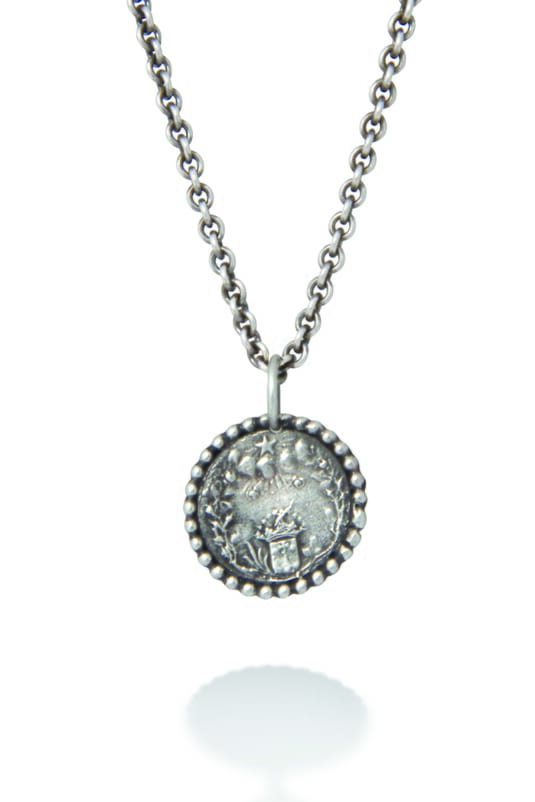 Description:
Hand finished sterling silver virtue medallion measuring 7/8" diameter.
Additional Information:
| | |
| --- | --- |
| Collection: | Sanctus |
| Virtue: | Humility |
| Patronage: | AIDS Patients and Missionaries |
| Feast Day: | October 1 |
| Social Cause: | AIDS |